The backstory of possibly the youngest EU-Commissioner Virginijus Sinkevicius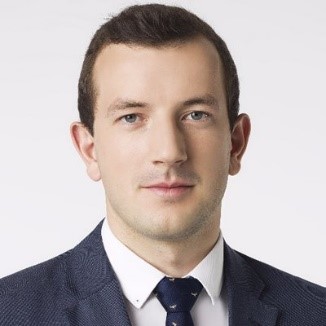 The 29-year-old was elected by the Juncker commission on the 1st  November 2019  as the youngest EU-commissioner in the history of the EU.
His political career is remarkable. He was elected into the Lithuanian Parliament for the party "coalition of farmers and the Green Party of Lithuania", which belongs to the fraction of Green Parties in the European Parliament, at only 26 years of age. One year later, in 2017, he became the minister of economic affairs. He has been taking care of innovations in the field of start-up companies since 2019. Especially in the field of financial technology he is thought to be an eloquent representative of his country.
In Lithuania he speaks up for start-ups and energy efficiency. He is also very active in the field of artificial intelligence.
Virginijus Sinkevičius has been out of high school for only 10 years. He studied international affairs between 2009 and 2012 at the Aberystwyth University in the UK, before finishing a degree in European Studies at Maastricht.
His goals in the EU-commission are very ambitious. Being the commissioner for environment and seas, he wants to push the EU to fulfil their climate goals, thus creating jobs and sustainable growth. His check-list contains other goals such as:
 - To fight illegal fishing and to stop harmful fishing subsidies.
 - To propose a new strategy concerning the subject of biodiversity. The planting of trees and the conservation of wolves is also very important for him. In general, he wants the EU-environmental politics to have more power.
Young politicians in the EU-committee can be of considerable importance, since the average age of the EU-commission is 53,4 years. Hence, elections of candidates like Virginijus Sinkevičius are very important, because they help to create a balance between the elder and the younger members of the EU-commission. Virginijus Sinkevičius, being active in the climate movement, takes the issue of many young people fighting climate change very seriously. The realization of his climate goals is hugely important. He occupies an important position and, as a young politician, is a
role model for others.
Sources:
Tages-Anzeiger – «Stimme der Jugend», Donnerstag, 12. September 2019
www.handelsblatt.com – «Was der jüngste EU-Kommissar der Geschichte vorhat», Freitag, 04. Oktober 2019
www.nzz.com -  «Von der Leyens neue EU-Kommission: Hogan wird Handelskommissar, Gentiloni übernimmt die Wirtschaft», Dienstag, 10. September 2019
Image:
https://twitter.com/vsinkevicius