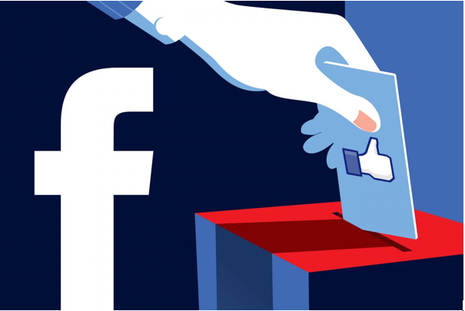 Hey Guys!
We found an interesting article in a German online newspaper. We summarised the main facts for you.
Facebook wants to prevent political advertisment. This is intended to prevent foreign influence on the vote in the respective EU-States. For example a Danish candidate can not be advertised for elections in Italy, Russia or the USA.
  Transparency will be increased in all forms of political advertising. Here, this refers to any advertising that deals with politicians or their party. This is intended to protect the integrity of the elections.
Do you think it's a good idea for Facebook to prevent those advertisements?
Facebook has already applied this in the past elections, for example in the USA, Brazil and India. This will also apply to the election for the European Parliament, this strategy has been published on Instagram and Facebook.
The rules of transparency imply that each user of political advertising published must indicate his or her identity and location. It must be made clear who paid for the advertisement.
Election advertisements that are not correctly registered will be blocked by Facebook from mid-April.
The advertisements will be stored in a publicly accessible database for up to seven years after publication.
Richard Allen (the Facebook manager) admits that the changes in the way election advertising is handled would not completely prevent abuse: "We're dealing with intelligent, creative and well-funded opponents who change their tactics when we see abuse". Facebook, he continues, is convinced that the new tools will help prevent future interference in elections on the platform.
What do you think about this topic? Tell us your opinion!
Your Erasmus+-Team
(sources: "Spiegel online" article: "Facebook setzt auf mehr Transparenz bei Wahlwerbung",  29.03.2019 Image: https://www.google.com/search?q=facebook+election&source=lnms&tbm=isch&sa=X&ved=0ahUKEwiuo5Cl1rjhAhWIyKQKHR01AtkQ_AUIDigB&biw=1280&bih=689#imgrc=DHKtcYjSov2KLM: https://www.google.com/search?q=facebook+election&source=lnms&tbm=isch&sa=X&ved=0ahUKEwiuo5Cl1rjhAhWIyKQKHR01AtkQ_AUIDigB&biw=1280&bih=689#imgrc=77yNeTd4_teqaM: )